We celebrate the challenges and triumphs of LGBTQ youth in 2017.
From sexual awakening to the Leaving Cert, making dubious decisions to standing up for their beliefs our young people are on a roller-coaster journey of discovery!
Why not join them from April 30th with Bank Holiday Monday matinees from 2:30pm on May 1st.
Free Seminar – April 30th @ 14:30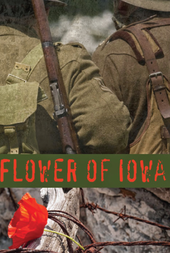 Start the Festival with '
Love in the Trenches
' a free seminar on the lesbian & gay stories of World War I, including many young people.  Mixing drama and the words of LGBT artists of the time.
Spool is an extraordinary dance / physical theatre piece involving the body 'dancing' with the mind of a confused young man.
In
Lines in the Sand
, a middle-aged man 'rescues' a vulnerable young high-school student.  But can he be trusted?  Find out in this tense and gripping drama.
In
Fronting
David is a young man adapting to life with HIV.  He tells his story as he starts to look for love.  A tale of getting back on your feet and moving on as part of a double-bill of plays.
Both Sides Now / Wasting Paper
– two young lesbian & bi women try to figure out their identities through poetry and the music of Joni Mitchell in a special double-bill.
In
Bleach
Tyler is a young rent-boy living a hedonistic life of men, sex and money.  But one night is going to change everything in this dark, witty adult drama.
How We GLOW tells the real stories of LGBTQ+ youth living in New York.  Features with a series of shorts about being LGBT in America 'Love Trumps Everything'.
Save
Save
Save
Save
Save
Save
Save