As we were unable to hold the 17th edition of the International Dublin Gay Theatre Festival, we opened our first Bursary Programme. We received 39 applications! We would like to thank all of the playwrights for sending in their work.
Our Artistic Director, Brian Merriman, had his work cut out for him. He was so impressed by the quality of the many plays that were sent in, that the Festival decided to expand the Bursary Programme!
We are happy to announce the recipients of all 15 bursaries.
This is what Brian had to say about the submitted plays:
The standard of new writing in a time when theatre is under such pressure is hugely encouraging. Our winning playwrights are straight, lesbian, gay, transgender and bisexual with relevant stories to tell through theatre as an art form. We were greatly encouraged by the quality of the work of the 39 playwrights who embraced our genre in this call for new works.
It is essential that people recognise the pressures writers, performers and arts support personnel are enduring under this long compulsory closure of their sector arising from Covid-19. Theatre is a live genre – it is written for live performance, experience and engagement. It is not digital or film and mainly occurs in an intimate setting indoors. Covid renders this impossible at present. Theatre did not spread this virus, but it is paying a huge price.
The creation of opportunities for writers, especially new ones, has been at the core of our unique Festival since 2004. To provide a channel of expression for 39 new writers at this challenging time has made a difficult year, worthy of a celebration.
The Festival is very grateful to the supporters who helped fund these much needed bursaries, especially the family of the late owner of the Olympia Theatre, Gerry Sinnott who was always an ally for LGBT artists to showcase their theatre work in the Olympia, under his tenure, which ended in 2000.
We also want to acknowledge the support of the Dublin City Council Arts Office and the Arts Council for their support in 2020, which made to this initiative possible.
Two Gerry Sinnott LGBT Ally Bursaries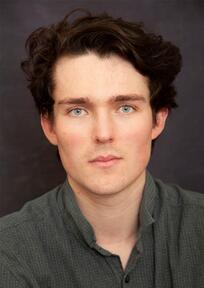 Don't B 2 Keen Mister Matchmaker
By Conrad Jones-Brangan
Ethan, a young Dublin gay, dissillusioned with his prospects of ever owning a house in the capital, sets off to deep rural Ireland in search of a Sugar Daddy. Written as a reaction to John B Keane's 'The Matchmaker', Don't B 2 Keen Mister Matchmaker explores the transactional feeling of modern day Grindr culture and how that can interact with rural isolation. Queer men's hook-up apps can show you every man in Dublin who is willing to sleep with you, but if each of those men is still living in their parent's gaff, what is one to do? Rural isolation is a real problem for countryside communities and LGBTQ+ people suffer heightened levels of loneliness when they feel unable to come out. Can we meet in the middle? Can we be our own Matchmakers?
---
Narcissus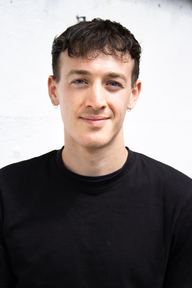 By William Dunleavy
In an anonymous high rise city Mark, Matt and Mikey, three beautiful young men, race to sleep with a famous actor. In bars and apartments, at festivals and sex parties, their loves, betrayals and jealousies will come to the fore in a way that will leave them all brutally exposed. Narrated by Mikey, Narcissus takes the audience on a journey over the course of a single night, unravelling the tangled history between the three men. It is a contemporary exploration of love and sex in the big city and a depiction of how supportive, destructive and essential queer friendships are.
---
Two Terrence McNally Bursaries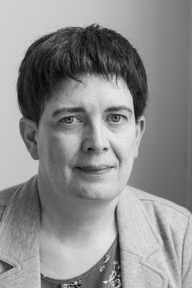 My Dead Husband's Hereford Bull
By Anne Walsh Donnelly
My Dead Husband's Hereford Bull is a one act play. Joan finds it is easier to talk to a chair than talk to anybody else about her problems. Her dead husband's prize bull is pestering her and threatening to charge at and kill her girlfriend. Is he really talking to her or is there something more sinister going on?
---
Pat

By Michael Sheehan
Pat meets Fabio in an after-party in Dublin and falls head over feet. He finds himself in São Paulo navigating his way through what it means to be gay, in a relationship, and exploring the boundaries of his love. After one twisted night, he is left questioning how broken things can become so quickly and how raw this realisation or lack of can be.
---
Larry Kramer Bursary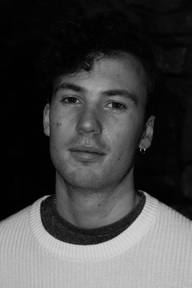 A Man of No Importance
By Marcus Bateson
Above the local bookshop, in a small weathered village in County Mayo, Philip sits surrounded by unpacked books and a SuperValu Pain Au Chocolat. Having arrived from Dublin after breaking up with his boyfriend, Philip finds himself lost and searching for meaning in the small coastal community. A Man of No Importance is a short monologue which reflects on the nuances of loneliness, moving on and running away from our past. In the quiet conversations with Phoebe the bookshop owner, and the elderly locals, Philip mediates on the rituals of the city, and whether a young gay man can find a new beginning in this quiet rural community.
---
Two Pride Best Short Play Bursaries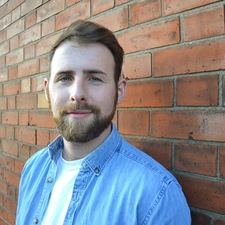 First Dates
By Denis Horan
As our category theme was Identity, First Dates takes a look at how an Irish family deal with
a timelessly delicate situation which we can all relate to. This is an excerpt of a longer piece
about LGBT inclusion and diversity in a more rural setting.
---
Strange Wind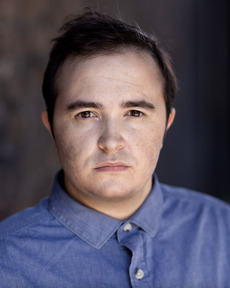 By Nathan Everett Patterson
The not-too-distant future, in nowhere, USA: there is something amiss with Shel. His wife, Joy, has done nothing but sap his life of worth and meaning, stuffing word upon untruthful word into his mouth. He finds solace in his only true companion – a broken android, now used only as a scarecrow in a neighbouring cornfield. Shel, upon being pushed to the edge, must find the words to admit he has a decision to make – continue with his life as is, or bring an end to this hell by any means necessary.
---
Eight Festival Diversity Short Play Bursaries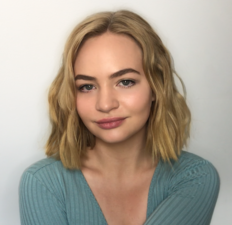 Who Pays The Bill
By Alix Bailey
'Who Pay's the Bill?' Is a sneak peak into the trails and tribulations of an inexperienced bisexual. In this three minute spoken word monologue we meet a young woman who has, until now, exclusively dated men. She is about to attend her first date with a woman and is at a loss of what to do, what to wear and how to behave. She considers herself 'fluent' in heterosexual dating, but as she contemplates the night ahead she struggles to understand the new language, unspoken rules and etiquette of dating a woman.
---
Tess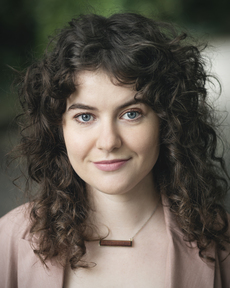 By Saoirse Siné
Tess is a short high-energy rhythmic solo piece about a young woman coming to terms with her sexuality (or lack thereof).
---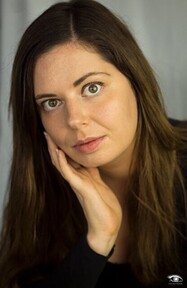 Dose
By Rena Bryson (Eva's Echo)
Rena Bryson's new short drama Dose takes place the night before Oisín and Patrick's wedding. Tensions rise as the couple face the consequences of their families merging, leading Oisín to reveal a dark secret he's been hiding from his fiance.
---
The Cleaner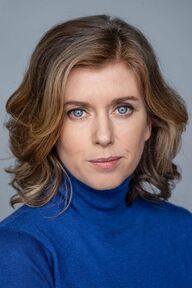 By Lesley Conroy
'Cleaner' won the Scripts Ireland Competition 2020. The script is currently in development for screen under Screen Ireland/Equity/Bow Street's Actor as Creator Award.
She would like to thank Scripts Ireland for their support and Carolyn Bracken for her sensitive portrayal of Angela.
---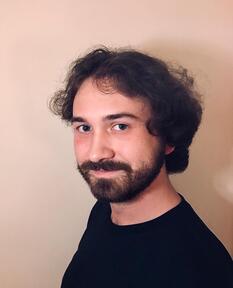 Breathing Is The Only Thing I'm Good At
By Sam Killian
'Breathing is the Only Thing I'm Good At' is a monologue with music told by a woman experiencing a magical night at a bar. As drinks flow and her limbs start to float off, it becomes clear that the woman she's had her eye on is not who she seems.
---
Precious Birds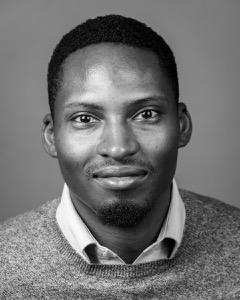 By Dammy Agunbiade
Precious Birds is an exclusive peek into the complex phenomenon called relationship between 2 men, Jamal and Cormac. Vacationing in a 4-star hotel to mark their 1st year anniversary, a planned threesome goes off tangent when deep-seated doubts and unspoken truths rear their heads. Over the course of night in a hotel room, Jamal and Cormac lean in to the many iterations of discomfort they conveniently kept at bay during their first year of romance.
---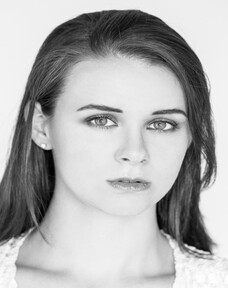 No One Cares
By Sarah McKenna Dunne
Inspired from real events and real conversations. Someone has written No One Cares across the side of a building in a small rural town. There is outrage mixed with concern for who the culprit might be. Various voices demand attention, and we learn the prejudices, ignorance, and anxiety that follows those who challenge the status quo by simply existing. Growing up in rural Ireland as a non gender conformative queer person is a voice that is not allowed to be heard.
---
Aitchoo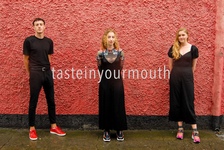 By tasteinyourmouth
Aitchoo is a short play about two young women discussing menstruation, masturbation and adolescent love.