Update: This initiative is now closed. €3,500 was paid to recipients of our New Irish Writing Bursaries, resulting in the publication of a new anthology of Irish LGBTQ Plays.  We would like to congratulate all applicants and the generous support of donors and grant bodies who made it possible in this very challenging year for theatre.
Five New Bursaries for LGBTQ Theatre to the value of €2,500 announced.
The International Dublin Gay Theatre Festival has no stages or income to share with our playwrights and actors, as our 17th festival in 2020 could not go on.  However, we are determined to continue to support artists and LGBTQ+ theatre at this challenging time and as we mark Pride Month.
Huge thanks to some of our great supporters who have now become our generous 'Angels' – we are delighted to announce a new opportunity for you to get writing (and acting) again!
Bursaries to the value of €2,500 will be awarded for new Irish LGBTQ themed writing.
The Festival is welcoming submissions of new plays:
with either an LGBTQ+ theme, character or relevance such as identity, feminism or masculinity, by Irish born and/or resident playwrights.
The plays should be original works and recently written.
We intend to publish the successful works.
Closing date: Friday July 31st at 5pm
All submissions should be emailed to info@gaytheatre.ie.
There are Five Bursaries available – and if more donors come through, this may increase further.
Details of each bursary can be found below as well as general terms.  You will also find more information on the individuals and organisations who our bursaries honour below.
The Terrence Mc Nally Bursary
Two Bursaries, named after our late patron Terrence McNally who died of Covid – each will be of a value of €500 plus a place in the 2021 Festival programme as follows:
This is for a new short play of a duration of between 15 and no more than 30 minutes.
These plays may be recorded by you as a reading or socially distanced staging (optional).
Actors must share in the bursary awarded by agreement between the writer and actor(s).
By submitting your play you agree to the Festival publishing the play if awarded a bursary.
Two bursaries will be presented.
Terrence McNally (November 3, 1938 – March 24, 2020) was an American playwright, librettist, and screenwriter. He was a Patron of the International Dublin Gay Theatre Festival.
The Larry Kramer Bursary
The next Bursary of €300 will honour the late playwright 'Larry Kramer':
a place in the programme and script publication
for a short play up to 15 minutes duration.
Once again, these plays if recorded may be shown on our social media.
The Dublin LGBTQ Pride 2020 Bursary
The next Bursary will celebrate identity and is of €200 plus a place in our 2021 programme will be the 'Dublin LGBTQ Pride 2020 Bursary' to honour this month and our capacity to overcome adversity and to acknowledge the support we received this year from Dublin LGBTQ Pride.
This short play can be of any duration up to 3minutes. Once again, these plays if recorded may be shown on our social media.
The Gerry Sinnott LGBT Ally Bursary
This new Bursary has been kindly supported by the family of the late Gerry Sinnott, former owner of the Olympia Theatre.
It is for new LGBT themed one or two act plays.
These plays may be recorded and will be broadcast online but this is not essential in a multi-cast play as Covid restrictions inhibit rehearsal and must be respected.
The bursary is to the value of €1,000.
Additional Submission Details (All Bursaries)
Playwrights:
State clearly the duration of your work and when it was written.
If you choose to work an actor or two by social distancing and want to record the play being read or performed – we will be delighted to see actors getting paid work.
Actors must be awarded a share from the Bursary granted – please confirm this commitment in your application.
Plays are open to all and less represented people from the community are especially encouraged to write.
Writers must be Irish born or resident.
Plays must have one of the following to qualify: be written by an LGBTQ+ identifying writer or have an LGBTQ+ principal character, theme or relevance to the community such as feminism, masculinity, equality or identity.
You may record a reading or performance of your play but it is not essential to qualify for a Bursary. We will load these performances onto our social media platforms.
If successful you agree to the once off publication of the work in an anthology of LGBTQ+ plays by the International Dublin Gay Theatre Festival.
The decision of the Festival's Artistic Director is final in all awards of Bursaries. Canvassing will disqualify.
The Festival wishes to sincerely thank our generous donors who have made this possible. We are very conscious as this pandemic deepened, that it is hurting opportunities for minority arts very badly. We hope our Bursaries will help to encourage artists back to work.
Please share this information and get back to work!
Supported by the Arts Council supporting Festivals.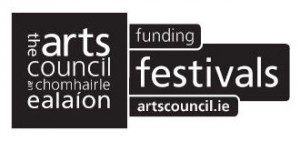 More about those our Bursaries Honour
With our bursaries we pay tribute to the individuals and groups below who have made extraordinary contributions to the worlds of theatre and the LGBTQ Community.
Terrence McNally
Described as "the bard of American theatre" and "one of the greatest contemporary playwrights the theatre world has yet produced," McNally was inducted into the American Theatre Hall of Fame in 1996. He received the 2019 Tony Award for Lifetime Achievement, the Dramatists Guild Lifetime Achievement Award in 2011, and the Lucille Lortel Lifetime Achievement Award. In 2018, he was inducted into the American Academy of Arts and Letters, the highest recognition of artistic merit in the United States.
He received the Tony Award for Best Play for Love! Valour! Compassion! and Master Class, as well as the Tony Award for Best Book of a Musical for Kiss of the Spider Woman and Ragtime. His other accolades included an Emmy Award, two Guggenheim Fellowships, a Rockefeller Grant, four Drama Desk Awards, two Lucille Lortel Awards, two Obie Awards, and three Hull-Warriner Awards.
His career spanned six decades, and his plays, musicals, and operas were routinely performed all over the world. He also wrote screenplays, teleplays, and a memoir. Active in the regional and off-Broadway theatre movements as well as on Broadway, he was one of the few playwrights of his generation to have successfully passed from the avant-garde to mainstream acclaim. His work centered on the difficulties of and urgent need for human connection. He was vice-president of the Council of the Dramatists Guild from 1981 to 2001.
He died of complications from COVID-19 on March 24, 2020, at a hospital in Florida.
Larry Kramer
Laurence David Kramer (June 25, 1935 – May 27, 2020) was an American playwright, author, film producer, public health advocate, and LGBT rights activist. He began his career rewriting scripts while working for Columbia Pictures, which led him to London where he worked with United Artists. There he wrote the screenplay for the film Women in Love (1969) and received an Academy Award nomination for his work.
In 1978, Kramer introduced a controversial and confrontational style in his novel Faggots, which earned mixed reviews and emphatic denunciations from elements within the gay community for Kramer's portrayal of what he characterized as shallow, promiscuous gay relationships in the 1970s.
Kramer witnessed the spread of the disease later known as Acquired Immune Deficiency Syndrome (AIDS) among his friends in 1980. He co-founded the Gay Men's Health Crisis (GMHC), which has become the world's largest private organization assisting people living with AIDS. Kramer grew frustrated with bureaucratic paralysis and the apathy of gay men to the AIDS crisis, and wished to engage in further action than the social services GMHC provided. He expressed his frustration by writing a play titled The Normal Heart, produced at The Public Theater in New York City in 1985.
His political activism continued with the founding of the AIDS Coalition to Unleash Power (ACT UP) in 1987, an influential direct action protest organization with the aim of gaining more public action to fight the AIDS crisis. ACT UP has been widely credited with changing public health policy and the perception of people living with AIDS, and with raising awareness of HIV and AIDS-related diseases.[1]
Kramer was a finalist for the Pulitzer Prize for his play The Destiny of Me (1992), and he was a two-time recipient of the Obie Award.
Dublin LGBTQ Pride 2020
We're In This Together, so let's be in it together.
We want you in our Virtual Pride Parade on Sunday June 28th. Even though we won't be together on O'Connell Street this year we know that won't stop us all coming together to support our community. Dublin Pride is the largest fundraising event of the year for many LGBTI+ community organisations and charities in Ireland, so, we're still going to see you in June, and you'll definitely see us, as we host the first Digital Dublin Pride Festival with a fully interactive virtual Pride Parade and a Pride Concert. Buildings will still light up for Pride, flags will be flying high across the city and our community will still be there to support each other. Pride isn't cancelled, we're just bringing it home.
The parade will be a mix of pre-recorded and live elements with hosts, Paul Ryder and Eddie McGuinness. The Virtual Parade will be led out by the Lord Mayor of Dublin and front line workers from across the city. It will include community organisations our sponsors and partners and of course LGBTI+ people, their friends and allies. Your submission could be as simple as a video of you with Pride flags marching around your house or garden, footage of previous years' parade entries, or if you're ambitious you could make a float out of Lego. The deadline for submissions is June 18th. The Virtual Parade will be broadcast live from 2.00pm on Sunday June 28th. You can watch through our social media channels or by going to www.dublinpride.ie/live
Dublin Pride Concert – 7.00pm Sunday June 28th
Tune in as we bring our traditional post parade main stage concert direct to your own couch. We have some special guest performers ready to entertain you.
Gerry Sinnott
A celebratory night was held at Dublin's Olympia Theatre in May 2014, devised and directed by Brian Merriman to honour its former owner, Gerry Sinnott, The Irish Times reported: "President Michael D Higgins, in a special message and with his usual verbal acuity, summarised Sinnott's achievement succinctly: "Gerry has shown enormous commitment and dedication to the artistic community," he said, recording his admiration for the impresario's "skill, professionalism, perseverance and hard work.
Sinnott, who has died aged 78 (on October 10th 2019), fluent in Irish, he made such a mark in a play at the All-Ireland Gaelic Drama Festival in Thurles, aged 20, that the adjudicator compared him favourably with the great Abbey Theatre actor FJ McCormick. He appeared a year later at An Taibhdhearc in Galway, where he was spotted by Ernest Blythe, the Abbey's long-serving director, who cast him in a play at the theatre with, among others, a young Donal McCann.
'Found my niche'
He was discouraged by its director, Frank Dermody, from pursuing any further professional career on the stage, as he told Maev Kennedy in an interview with this newspaper in 1984: "It was shattering at the time, but in retrospect it was a good thing, because now I think I've found my niche."
Indeed he had, as a producer. Sinnott was being interviewed shortly after he had taken over as managing director of the Olympia, having previously made his mark very gradually in amateur theatre in Dublin, where he ran a printing business, Aungier Print. Remarkably, throughout his professional theatrical producing career, he continued to run this business.
Controversy
Sinnott proved he was not afraid to court controversy". In 1993, weeks after the decriminalisation of homosexuality, he saw the Irish premier of the musical 'La Cage Aux Folles' directed and starring Brian Merriman. Gerry immediately invited it to be staged in the Olympia, a remarkable statement of support in those hostile times. Equally he welcomed LGBT artists and events to the Olympia (later the home of the Alternative Miss Ireland) to be staged there and facilitated bucket collections for HIV/AIDs when few venues allowed access to such charities. 'La Cage' packed out and played to a nightly standing ovation in Irish mainstream theatre. He also stood firm and swiftly against an inverted homophobic attack on one of his colleagues designed to destroy a career. He needed no persuasion of its evil intent and ejected the accusers.
Gerry took dramatic risks too, "notably staging Jane Martin's Keely and Du, a play with the theme of abortion, for the Dublin Theatre Festival in 1993, which memorably starred Louise Fletcher, who had created the nightmare matron, Nurse Ratched, in the film 'One Flew Over the Cuckoo's Nest'. In 1998, he became the first Irish producer to cast two young black Irish actors, Peter Smith and Samantha Mumba, as the leads in a show, the Christmas pantomime for that season" directed by Brian Merriman.
"Sinnott could be said to have saved – or at the very least revived – the Olympia, after a difficult period in the 1970s following the collapse of the proscenium arch in 1974 and the theatre's prolonged closure for repairs thereafter, necessitating its takeover by Dublin City Council". Gerry Sinnott was a true LGBT ally long before many others began to stand with us.