Our main programme starts with €10 Monday matinees at 2:30pm and 4pm.
See the following tomorrow (matinee & evening) with more shows starting on Friday:
Be inspired, moved and entertained with stories from around the world, all for amazing value!
You can also catch these shows from 7:30pm on Monday evening.
The Drowning Room – a family gather to remember the victim of a 'gay bashing'.  But unexpected events lead to dark secrets being revealed.  A powerful drama with a twist.
Ginger Beer – a frank and funny comedy about the perils of being a gay man in 2018 – Grindr, saunas, chemsex… and the perfect dick pic.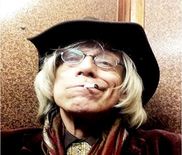 3 Lies About Brooklyn – shipped as a baby by Irish nuns to Brooklyn in the 1950's, John Farrell tells his extraordinary true story of search for his true identity and sexuality.
Let Me Look At You – a 50-something gay man shares his misadventures in this comedy drama from the UK.
Breda's Way – lesbian comic Breda Larkin investigates 'the moving statues' of summer 1985 in a humorous exploration of gender, faith and life in Ireland.
Blue Island '99
– an extraordinary multi-media coming out story from Taiwan. Do you choose your family & tradition or embrace who you truly are?
Writers in the Stars – Oscar Wilde, Shakespeare and Mary Shelley debate 'who is the greatest' in heaven.  A comedy drama with LGBT twists!
Men's Shorts – 3 short comedy plays – gay dating, wedding mishaps and a "straight" mate with a secret!
SMASHES – an award-winning comedy about bi visibility past & present – coming out, making out & getting inspiration from a past feminist heroine.
Beloved Sinner – relive Oscar Wilde's last days in Paris in this captivating piece.